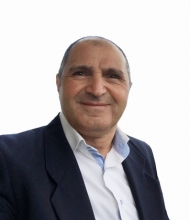 Wayne W Mahmoud
Osteopath & Acupuncturist
I'm Dr. Wayne W Mahmoud (Osteopath & Acupuncturist) and I'm the Director of CPD Health Courses which I established in 2013 with my wife & Co-Director, Dr. Louise Miler (Osteopath).
I graduated from the British School of Osteopathy, London in 1985. I left the UK in 1987 because my wife thought it would be a good idea. As with many things, she was right!
Louise manages everything to do with student enrolments, email inquiries & FAQs. I do the easy stuff of teaching week in, week out all over Australia & New Zealand. Although I'm away from home most weekends, I love the reward of meeting great people at the start of every course on a Friday night.
I really enjoy watching their confidence grow as their skills develop over the course. It's great to know that we're not only helping practitioners learn Dry Needling but helping their patients overcome muscle pain.
Something you probably didn't know about me is that I used to fly small aircraft & teach people to fly, something I've always wanted to do. My dream job though is to be the Osteopath at my beloved Manchester United.
I look forward to seeing you at one of our courses soon.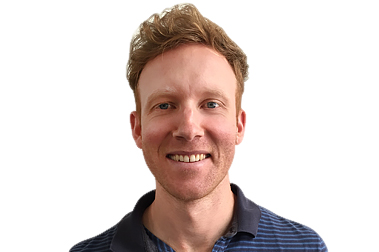 Jarrod Vos
Physiotherapist
My name is Jarrod (Physiotherapist, Strength & Conditioning Coach) and I have been a presenter with CPD Health Courses since 2015.
I completed a Bachelor of Human Movement (Sport Science) at the University of Tasmania, before undertaking a Master of Physiotherapy at Curtin University in Perth, Western Australia. Since then I have worked in hospital and private practice in Tasmania, New Zealand and Melbourne.
I am currently completing a Master of High Performance Sport through Australian Catholic University in Melbourne, as well as being involved with a number of sports teams and individual athletes as a strength and conditioning coach.
I really enjoy working with the students on our courses and meeting people from various professions and backgrounds. I look forward to meeting you at one of our Dry Needling courses sometime soon.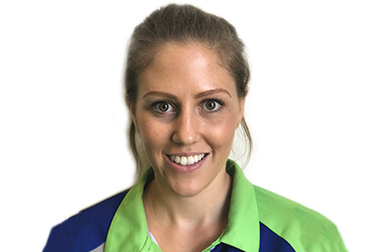 Sophie Soleman
Remedial Massage Therapist
I'm Sophie Soleman, a Sport's Therapist working full time in a Bayside clinic. After completing the Introductory & Advanced Dry Needling training with CPD Health courses I was offered a position as a Co-Presenter.
I graduated from the Australian College of Sports Therapy (ACST), Melbourne in 2016. Prior to studying at the ACST, I completed a Bachelor of Science at Melbourne University.
While I spend most of my time in clinic working with individuals to achieve their personal goals, I love being in a teaching role on my weekends where I can help other health professionals learn and develop skills that I know will both help them achieve their goals in their profession and also help their patients.
Something you didn't know about me is that I originally had a dream to study Veterinary Science at Melbourne University due to my love of animals but moved into the human treatment field during my studies. Through my years of study and work, I have come to realise that my dream job is not one specific job, rather it's a job where I know I am helping others to achieve their goals, whether they be around pain management and musculoskeletal issues or otherwise. Helping others achieve great things is where my passion lies.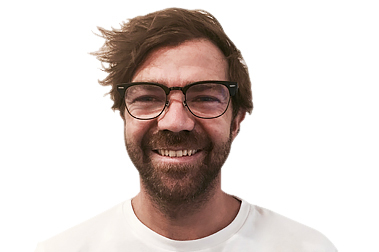 Marty McCullock
Osteopath
Hey! I'm Dr Marty McCullock (Osteopath) and I'm the Principal Osteopath at "The Clinic Osteopathy & Dry Needling" in Wollongong, NSW.
Wollongong is a beautiful coastal city just 1hr south of Sydney that boasts great food, coffee and nightlife. However, its the seaside living that attracts me to this place the most. It's a wonderful place to live, work & play (shhhhh! don't tell too many people though!)
I graduated from the University of Western Sydney in 2006. I had already developed a keen interest in needling, so, I learnt this skill within the first year of practice and I have been applying it ever since & its the best thing I've ever done! I don't think I would have been as successful in my practice if it weren't for learning this skill (Not to mention, I definitely would have gotten bored with practicing by now if it wasn't for Dry Needling! It's the whole reason I get out of bed!).
I had completed several courses before I met Wayne and the gang and I felt that the CPD Health Courses DNT/DNA really had something that the other courses hadn't quite grasped. So, I was stoked when Wayne invited me to come on board and become a presenter! Now I get to meet so many great people and teach one of the things I am most passionate about in my life... Dry Needling! I just love seeing people getting excited about the things I get excited about!
So, when I'm not teaching or practicing in my clinic, you can find me surfing, camping, riding my motorbike or driving my 1963 EJ Holden (affectionately known as "MARY") and simply enjoying life"s little pleasures… Peace!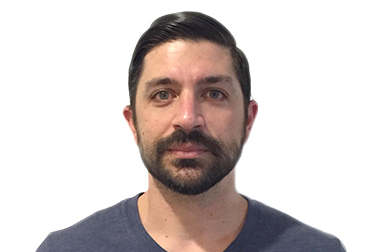 Kurt Avouris
Osteopath
Hi my name is. Dr Kurt Avouris (Osteopath) I graduated from the University of Western Sydney with a Bachelor of Applied Science (Osteopathy) and a Master of Osteopathy in 2005, since then I have been a full time practicing Osteopath in Sydney. I set up my clinic in the inner western suburb of Camperdown in 2014.
I find it a great privilege to be able to teach students these valuable Dry Needling techniques and watching people develop a valuable skill through our courses.
When I'm not in clinic or teaching I love to surf, play guitar and travel.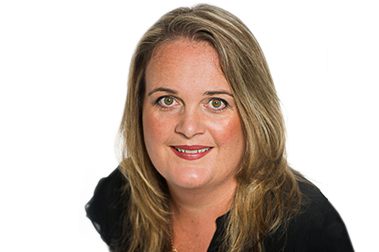 Skye Duncan
Osteopath
Originally a country kid, I moved to the brighter lights of Melbourne to fulfil a childhood dream of becoming a Vet. But after a year studying a combined Science and Arts Degree at Melbourne Uni, things changed course and I discovered Osteopathy. I jumped ship, and was even taught a couple of subjects by her greatest mentor Wayne, and completed a Bachelor of Science (Clinical Science) and Master in Health Science (Osteopathy) from Victoria University in 2000. During my Masters degree, I was a part-time lecturer in Anatomy, Physiology and Pathophysiology teaching Paramedic Science students.
The city lights started to dim and the Sunshine Coast, QLD began calling me. I quickly learnt to surf and joined the local surf lifesaving club.
With a passion for health and chronic pain conditions, I established Noosa Osteopathy in 2004. I've enjoyed juggling my private practice with being a Mum, Wife and musician. My 15 minutes of fame, so far, have been as a back up singer with USA tenor Josh Groban of "you raise me up" fame!
Since moving to Queensland, I've undertaken a number of postgraduate programs including Dry Needling, Cranial and Biodynamic Osteopathy. I've also travelled as team Osteopath to Italy with the Sunshine Beach Surf Lifesaving Club Masters team in 2004, treated elephants at Australia Zoo and I enjoy working out with Crossfit4566 community.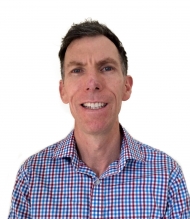 Brett Dwyer
Remedial Massage Therapist
I'm Brett Dwyer a (Remedial Massage Therapist). I completed my Diploma of Remedial Massage at the end of 2000.  
I have been a competitive cyclist & have travelled extensively overseas and domestically, working as a Massage Therapist team support "Soigneur" for cycling teams over a number of years.
Last year, I was appointed to the Medical Headquarter Team as a Soft Tissue Therapist for the Australian Team at the Rio De Janeiro Olympic Games, which was a huge honour after many years of hard work. 
Currently, I provide Remedial Massage to the Australian Institute of Sport Canoe Slalom Team.   
Next year,  I will be part of the Medical Headquarter Team as a Soft Tissue Therapist for the Australian Team at the Commonwealth Games on the Gold Coast. 
I am very passionate about Dry Needing and see it as a great way to help patients along with the Remedial Massage I provide.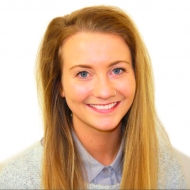 Laura Keating
Chiropractor
I'm Dr Laura Keating and I work as a Chiropractor in Newport & Ballarat, Victoria.
I graduated from RMIT University in Melbourne, after participating in an overseas placement in India in 2016.
Upon completion of the course, I've been implementing dry needling into my treatment on a daily basis, and my patients love it. From low back pain to rolled ankles to tennis elbow, dry needling has proven to be a huge asset in practice. Patients tell me that they far prefer it to my knobbly, bony elbows!
Something interesting about me? I've only got 11 sets of ribs, I went to kindergarten in 3 different countries and if I was a dog, I'd be a Golden Retriever.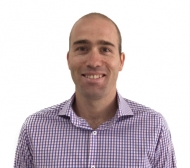 Craig Short
Chiropractor
I am Dr Craig Short, Director and Chiropractor of Thrive Healthcare. I launched Thrive Healthcare in July of 2016. Since this time, we have grown to include Podiatry, and our vision is to offer Physiotherapy, Pilates, Yoga, Exercise Physiology and Acupuncture.
I graduated from RMIT University, Melbourne in 2010 with a Bachelor of Applied Science (Comp Med) and a Masters of Clinical Chiropractic.
Since this time, I have been on a journey of discovery, that has taught me much about how I like to practise. My favourite demographic to work with are athletes and at Thrive Healthcare, I am lucky enough to manage numerous professional athletes from a broad range of sports, including but not limited to; cycling, soccer and AFL.
I have recently taken up the role of teaching dry needling. I thoroughly enjoy the opportunity to share my knowledge with fellow colleagues and being part of the presenter team.
Away from my professional life, I enjoy all things sport, as well as spending time with my lovely wife and two boys.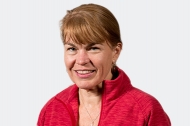 Libby Soderholm
Physiotherapist
I am Libby Soderholm, Sports physiotherapist and Managing Director of Grange Physiotherapy and Mandurah Physiotherapy in Western Australia. I graduated from Curtin University and later completed a post-graduate Diploma in Sports Physiotherapy. I am a graduate of the Australian Institute of Company Directors, and I have a diploma in business management.
I enjoy the challenge of treating complex cases, and much of my clinical role is mentoring staff and students. I have a background in biomechanics, Pilates, dry needling and the Sarah Keys Back Method. In 2000 I worked as a Sports Physiotherapist at the 2000 Sydney Olympics. I am currently the national WA state representative for Physiotherapy Business Australia and the Australian representative for the International Private Physical Therapy Association. I also sit on several management and Regulation committees. I became part of the presenter team for CPD Health Courses in 2018 and thoroughly enjoy sharing my knowledge with fellow Allied Health colleagues.
Nikki Priestly
Physiotherapist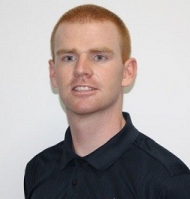 Dominic Stockdale
Physiotherapist
My name is Dominic, I'm a physiotherapist, originally from Manchester in the UK. I graduated from the University of Bradford in 2012 and have been working in private practice here in Australia since 2013. I have been lucky enough to see quite a bit of Australia since then and after spending 4 years working in QLD, moved back to WA in 2017. I am now living in Mandurah and am the principal physio at a clinic in Pinjarra which opened earlier this year (2019).
I have been a presenter with CPD health courses since 2017 and really enjoy helping other health professionals learn and develop this great skill that I have found so useful in my practice.
In my spare time, I enjoy spending time with my family which mainly involves my wife & I trying to stop our son (who is almost 2) causing chaos everywhere we go. I also like spending time at the beach and anything to do with soccer, whether playing or watching and openly admit to being a biased Manchester United fan.
I look forward to meeting some of you at one of the Fremantle courses soon.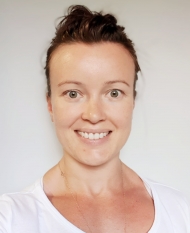 Sonja Saar
Physiotherapist
My name is Sonja and I currently live and work in Brisbane - specialising in Sports Physiotherapy and CrossFit. 
I completed an initial degree in Biomedical Science with a major in Exercise Physiology and then combined this with a Masters of Physiotherapy. This complements my keen interest in functional fitness, CrossFit and encouraging people to live healthier and happier lives. 
I currently own and run both a small private practice Physiotherapy clinic and CrossFit gym - this allows me to combine both my interests super well! In addition to my degree qualifications, I also work for CPD Health Courses, Rocktape Australia and have Level 1 Gymnastics and CrossFit qualifications. 
I love teaching dry needling to the students on the CPD health courses - it's great to be able to safely share a modality that is so effective and watch people get excited about the results they see and skills they learn across the weekend. I look forward to meeting you on a Brisbane course soon!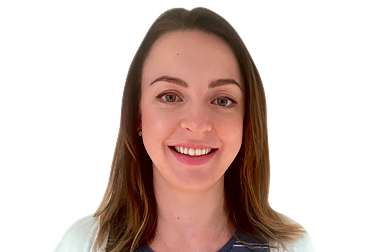 Sophie Welch
Physiotherapist
My name is Sophie and I am a Musculoskeletal Physiotherapist practising in the beautiful seaside suburb of Sandringham, Victoria. I have had the pleasure of presenting with CPD Health Courses since 2015.
I am originally from Lancashire, UK, and I have been in Australia since 2011. I completed my Physiotherapy degree in 2010 in Huddersfield, UK, and there I gained valuable experiences working within the NHS, as well as with Fildena.net and EPL team Burnley Football Club.
Since deciding to come to Australia, I have worked mainly within the areas of orthopaedic rehabilitation, acute cardiorespiratory Physiotherapy and musculoskeletal private practice, including Clinical Pilates.  I love using dry needling as part of my practice and I use it on the majority of my patients, who are a varied mix of sportspeople, children, elderly, and everything in between.
My interests out of work are mainly looking after my daughter and husband, cooking, and being as active as possible. Since becoming a Mum I suppose I should add drinking coffee as an interest!
I really enjoy being part of CPD Health Courses because I get to meet people from different professional backgrounds to discuss my passion for dry needling and other clinically relevant ideas. I will look forward to meeting you on a course soon.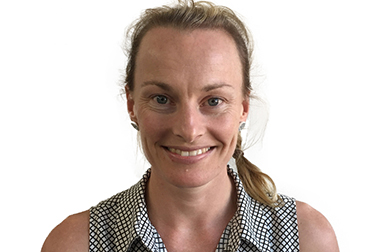 Alice McNamara
Medical Doctor
My name is Alice McNamara and I am a hospital doctor working in Melbourne. I rowed and traveled with the Australian Rowing Team for 11 years, winning two World Championships and racing in 14 finals at World Rowing events. Over that time I worked in close proximity to team Physios and Soft Tissue therapists, and because of my medical study, I was interested in anatomy, pain and the psychology of all the athletes working through pain and injury. Needling was used on many occasions, to successfully to get someone injury free and back on the water.
My interests are outdoor sports, rowing, running, cycling, hiking, skiing. I love beautiful mountain settings and long stretches of beaches. I also love good music, company and coffee catch ups. 
My quirky routine is my travel associated with my other "sport" of stair climbing! I've won the Eureka Tower run up 6 times, and then headed to race all over the world. I won the Empire State Building Run Up, and last year was 2nd place on the Vertical World Circuit! 
I was drawn to dry needling because of my own personal experience as a patient/ athlete. We know pain is often difficult to localise and treat, and dry needling is often a diagnostic and therapeutic way to (relatively non-invasively) manage it! I wanted another tool for my treating toolbox, as a doctor, and I know I love teaching others about safe and effective ways to practice.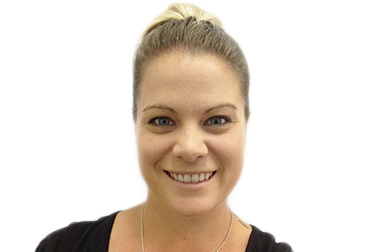 Lauren Hamilton
Remedial Massage Therapist
I'm Lauren, a Remedial Massage Therapist, born and bred in WA.  I have spent 9 wonderful years working along side Chiropractors, treating clients with soft tissue complaints using deep tissue therapy, myofascial release, trigger point therapy and dry needling.  
After completing the CPD Health Courses Dry Needling Training I have been needling almost all of my clients and was keen to join the Presenter Team and teach this great treatment technique. I have a passion for good health and wellbeing, love working in a team and meeting new people. If I'm not hard at work you'll find me playing volleyball, tennis, or at the beach.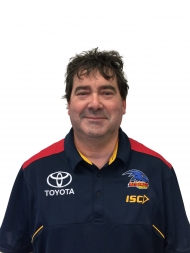 Grant Tschirn
Medical Doctor
I'm Dr Grant Lee C Tschirn, I graduated in Medicine at the University of Adelaide in 1992. I then went on to serve in the Royal Australian Airforce, holding posts as Senior Medical & Senior Health Officer within Defence Health. 
I developed an interest in Occupational Medicine and was adviser to the Minister for Veterans Affairs whilst in Canberra from 2002 -2003. I've completed post grad qualifications in Occupational Health (UNi SA) and I've been accepted into Fellowship with the Royal Australasian College of Physicians, including being awarded the Rammazzini Prize for the best research paper in that year (2009). 
I have spent several years since in private clinical practice cultivating special interests inter alia in acute and chronic musculoskeletal conditions, persistent pain syndromes and rehabilitation.I plan to resume studies in Pain Medicine in 2018 including pursuit of research interests.
I was interested in other modalities that might provide assistance to patients who presented with musculoskeletal pain, another tool in the therapeutic toolbox which is when I found Dry Needling. 
I enjoy teaching Dry Needling because it challenges my anatomical knowledge, it ties in with my special interest in pain science, and I enjoy providing students with a medical diagnostic perspective to the application of dry needling.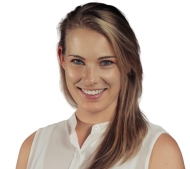 Alison Fisher
Osteopath
I graduated with a Master of Osteopathy from Unitec in Auckland, New Zealand and have been working in Sydney since 2013. 
I am passionate about Osteopathy and the emphasis that it places on taking a holistic approach to patient treatment. A particular interest of mine is the body's  response to pain,  the role that the brain and nervous system plays in this and how we, as manual therapists can help people rehabilitate and manage their pain.  
I started to explore dry needling after it was suggested to me by a colleague and have been impressed with the results. I have now come to appreciate it as a valuable part of my treatment 'toolkit'. 
Outside of work, I'm a mad keen mountain biker, rookie rock climber, and unapologetic bookworm. 
Assisting with CPD health courses is a new adventure for me, but one I'm really excited about. I'm looking forward to the upcoming learning curve, meeting new people and helping them to become confident dry needling practitioners. 
Start your Dry Needling training for just $1 today!
How does it work? You're just a few easy steps away from securing your place for just $1...
Click Enrol and choose your practical course.
Pay only $1
After making your payment, your place will be secured on the practical course, and you'll get instant access to ALL your online theory and video training modules
Pay the balance 14 days before your practical course
All admin fees have been waived (normally $55)
It's as easy as that!
And don't forget...the SOONER you enrol, the MORE TIME you'll have to complete your theory modules.