Dry Needling Advanced Course
Australia's SAFEST Dry Needling Course
Safe - Confident - Effective
The Dry Needling Advanced Course is for Physiotherapists, Chiropractors, Osteopaths, Myotherapists, Exercise Physiologists, Acupuncturists, General Practitioners, RMT's and practitioners who have already completed a CPD Health Courses Dry Needling Introductory course or a Level 1 DN course by another education provider.
Did you know you can enrol and start your Dry Needling online training today for just $1? 
After receiving your 1st payment, you'll be enrolled on the course & receive a Welcome email with 3 easy steps to start your online theory modules straight away. Then make weekly, fortnightly or monthly payments until practical course commencement. It's as easy as that :))
The sooner you enrol the more time you'll have to complete your theory modules.
Click Here to secure you place on the next practical course for only $1.
Many clinicians join our Advanced course on the same weekend as the Introductory course because they want to learn the extra needling techniques straight away. But you can join the Advanced at a later date if you wish.
Why are so many practitioners choosing the CPD Health Courses to learn Trigger Point Dry Needling over other course providers?
Click HERE to find out why. Click HERE to Enrol Today!
Our Dry Needling courses teach you a variety of Dry Needling techniques that enable you to treat a variety of patients, conditions and presentations.
There are 2 parts to our Dry Needling Advanced course: 8-hrs of online theory and 8-hrs of practical training (Sun 8-5pm). More details below.
The Dry Needling Advanced course takes you to the next step in discovering the benefits of Dry Needling techniques. Having learned how to treat individual muscle trigger zones, the Dry Needling Advanced course focuses on treating the most common musculoskeletal conditions that you see in private practice.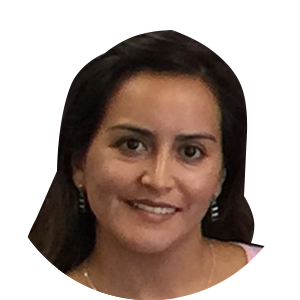 Very good experience. Course well organized, easy to learn.
Angelica (Physiotherapist)
If you're looking for a course to complement what you've already learnt about Dry Needling, then the Advanced Dry Needling course is the right course for you. Here are the top reasons why practitioners join the CPD Health Courses Dry Needling Advanced course:
You'll increase your knowledge & skills on what you've learnt at the Dry Needling Introductory course.
You want the choice to complete all their Dry Needling training in one weekend (Intro & Advanced Bundle) or join the Advanced course at a later date (after consolidating their Introductory training).
You've completed the Introductory course, love the results and now want to learn more about treating every day conditions using Dry Needling.
You've completed another education providers Dry Needling course but you're not 100% happy with the standard of safety or depth of content, so you've hesitated to use Dry Needling because you just don't feel confident.
You completed the CPD HC Dry Needling course a long time ago and haven't had the opportunity to use it but now you'd like to get started. You've lost confidence and want re-assurance that you're safe.
You've completed your dry needling training with another course provider and now you're looking for an alternative model that suits your treatment preferences and your patient demographic.
You're required to periodically update your Dry Needling qualifications and want to do this as easily as possible.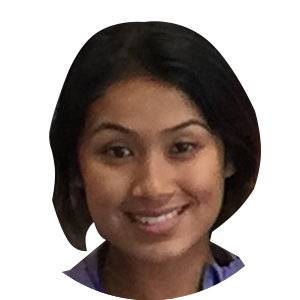 Very informative, I definitely have gained more confidence and knowledge in dry needling.
Julia (Physiotherapist)
Just like the Dry Needling Introductory course, the Advanced course allows you the flexibility to start your DN training when you want to.
You don't have to wait to start learning; all you need is a computer and an internet connection and you're ready to start your online theory there and then.
Complete your DN Advanced course online theory modules at home and then attend a practical course at one of our 7 locations around Australia. It's that easy.
What will you learn at our Dry Needling Advanced course?
The Dry Needling Advanced Course focusses on treating the most common musculo-skeletal conditions seen in practice using Dry Needling. 
The following is a list of common musculo-skeletal conditions that we cover in the Dry Needling Advanced course:
Acute & Chronic LBP
Neck & shoulder tension
Shoulder Pain
Medial & Lateral Epicondylagia
Tension Headaches (Frontal, Occipital & Temporal)
Plantar Fasciitis
Ankle Inversion Sprains
Achilles Tendinopathy
Knee pain
Infra & Supra Patellar Tendinopathy
Carpal Tunnel Syndrome
TMJ pain 
Dental Pain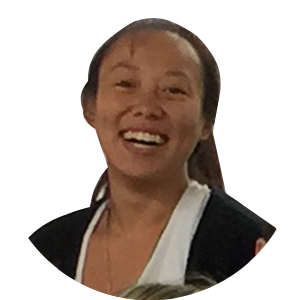 Excellent. Friendly, helpful lecturer.
Jialing T (Physiotherapist)
Course Structure:
There are 2 parts to our Dry Needling Advanced course, the 8 hr online theory program and the 8 hr practical course (Sun 8-5pm). 
Dry Needling Advanced Practical Course: 8 hours
Having completed your online theory, the final part of your Dry Needling Advanced training involves attending a Practical course at a location of your choice.  This is a purely practical course which covers needling techniques for the following regions:
Knee:  Chondral & Periosteal Pecking, Tendon Needling: Supra & Infra Patellar Tendons
Foot & Ankle: Plantar Fascia (Quad. Plantae, FDB).  Achilles Tendon. Periosteal Pecking to Post Calcaneus.  Acute Ankle Sprain
Elbow: Periosteal Pecking Medial Epicondyle of Humerus. Supinator (Belly & Origin) & Pronator Teres
Shoulder: Review of Lung & Pleural Fields. Teres Major & Minor. Latissimus Dorsi & Supraspinatus, Infraspinatus
Low Back:  Q/L, Piriformis & Deep Multifidi
Head & Neck: Masseter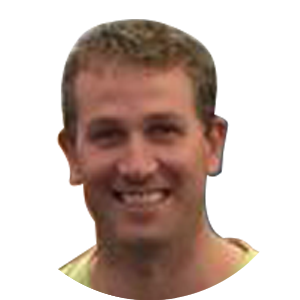 One of the best courses I have recently attended
Alisdair M (Osteopath)
Dry Needling Advanced Theory Course: 8 hours
Our comprehensive online program guides you through the following areas of study:
Module 1: Safety Review Part 1
Module 2: Safety Review Part 2
Module 3: Safety Review Part 3
Module 4: Needling Techniques & Conditions Part 1
Module 5: Needling Techniques & Conditions Part 2
Module 6: Biotensegrity, Fibroblast activity & Research Analysis
The Extras
Once you successfully complete the Dry Needling Advanced Course you'll receive:
A Certificate of Completion 
An Acuneeds Australia Discount Voucher for your first purchase of needles
We know that you're going to love our Dry Needling Courses and you're going to learn a lot of great information.
But we also know that you'll need some help remembering everything you've been taught, so that's why we've developed the FREE CPD Health Courses Dry Video Training App.
It contains great dry needling video clips to remind you of the important safety points like needling directions, handling and referral patterns.
We hope to meet you at one of our Dry Needling course soon :))
Click HERE to Enrol Today!
Start your Dry Needling training for just $1 today!
How does it work? You're just a few easy steps away from securing your place for just $1...
Click Enrol and choose your practical course.
Pay only $1
After making your payment, your place will be secured on the practical course, and you'll get instant access to ALL your online theory and video training modules
Pay the balance 14 days before your practical course
All admin fees have been waived (normally $55)
It's as easy as that!
And don't forget...the SOONER you enrol, the MORE TIME you'll have to complete your theory modules.