This Dry Needling course is recognised by all major Professional Associations. The 2024 Practical Courses are now posted and ready for enrolment! 
Dry Needling Introductory Course
Australia's SAFEST Dry Needling Course
SAFE - Confident - Effective 
If you're a Physio, Osteo or Chiro then this course is for you :))
How many hours of training do I need to complete to become a qualified Dry needling Therapist?
Physios, Osteos or Chiros need to complete 20-hrs of Dry Needling training.
This course consists of an 8-hr of online theory program plus a 12-hrs practical course.
Can I become qualified by completing the Dry Introductory Course alone?
Yes! After successfully completing the 20-hr Dry Needling Introductory Course you'll be qualified to use Dry Needling Therapy the next day.
Which muscles will I learn to needle at the Dry Needling Introductory Course in 2023?
Upper Trapezius
Supraspinatus, Infraspinatus, Teres Minor, Teres Major & Latissimus Dorsi
Brachioradialis, Deltoid, Biceps, Triceps
Rectus Femoris & VMO
Biceps Femoris, & Semitendinosus & Semimembranosus 
Peroneus Longus & Brevis, Tibialis Anterior
Gastrocnemius, Soleus
Lumbar Erector Spinae & Multifidi
How much does the Dry Needling Introductory Course cost?
The standard price of the Dry Needling Intro Course is $749.
You can Enrol today with a payment plan for just $1 and pay the balance 3 weeks before the practical course.
Or if you pay in full at the time of enrolment, you can save $50.
Your course price reduces to $699.
Discounts are automatically applied on the checkout page.
What's included in the Dry Needling Introductory Course?
The Dry Needling Introductory Course includes an 8-hr online theory program and a 12-hr face-to-face practical course on Friday 4pm-8pm and Saturday 8am-6pm (20-hrs).
It also includes the practical course handouts, free access to our App to complete your theory, access to the Dry Needling Video Training Site, an Acuneeds discount voucher and lunch at the practical course.
                                                                                                                   Click HERE to Enrol for $1 or call 0404 646 806 for more info.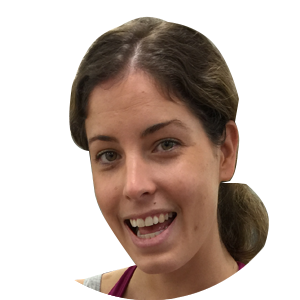 Very helpful and knowledgeable. I feel I have the confidence to go ahead and begin using dry needling for treatments.
Kaila (Physiotherapist)
Is this Dry Needling Introductory Course Accredited?
This course is accredited by Osteopathy Australia (20-CPD hours) and the Australian Chiropractic Association (20-FLA hours).
The APA no longer offers accreditation for any external courses (since 2017).
Accreditation is not needed in order to claim Dry Needling PI Insurance and CPD points/ hours.
Physio's can claim 20-CPD hours (40-points) after completing this Dry Needling Introductory course.
How soon will I start needling at the practical course?
You'll have a needle in your hand within 30-minutes of joining the practical course on Friday evening!
On Friday evening you'll learn how to safely needle Brachioradialis, Deltoid, Biceps & Triceps.
On Saturday you'll be taught Upper Traps, Supraspinatus, Infraspinatus, Teres Minor, Teres Major & Latissimus Dorsi, Rectus Femoris & VMO, Biceps Femoris, & Semitendinosus & Semimembranosus, Peroneus Longus & Brevis, Tibialis Anterior, Gastrocnemius, Soleus, Lumbar Erector Spinae & Multifidi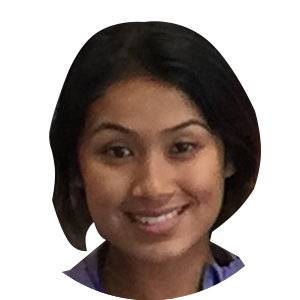 Very informative, I definitely have gained more confidence and knowledge in dry needling.
Julia (Physiotherapist)
Who can join the Dry Needling Introductory Course?
Physiotherapists, Chiropractors, Osteopaths, General Practitioners, Myotherapists, Exercise Physiologists, Acupuncturists & Occupational Therapists.
                                                                                                             Click this link for hundreds of 5 STAR Google Reviews!
Can Students join the Introductory Course?
Yes! Students entering the final 12-month of their undergraduate course can enrol in the Introductory course.
Students automatically receive a $100 discount off the standard course fee when they choose Student as their profession.
The student price is $649.
                                                                                                      Click HERE to Enrol for $1 or call 0404 646 806 for more info.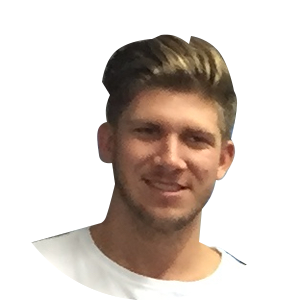 Very enjoyable & entertaining.
Cody (Physiotherapist)
What's different about this Dry Needling Course compared to other course providers?
You'll leave the course feeling 100% SAFE knowing how to avoid the most important caution structures, including the lungs/pleurae, nerves and arteries 
The quality & ease of completing the online theory which is supported by evidence based, peer-reviewed literature
The ease of using our Dry Needling App to complete the online theory on your mobile device any time, anywhere
Become fully qualified to use Dry Needling after completing the practical course in 1.5 days (Friday evening & Saturday)
Be taught by presenters who have 36 years of experience, knowledge & teaching 
Free access to the Video Training Site which includes thousands of Dry Needling video demonstrations
Best value for money compared to other Dry Needling Course providers
We have hundreds of 5 STAR Google Reviews
                                                                                                                   Click HERE to Enrol for $1 or call 0404 646 806 for more info.      
What are the benefits of using our Free Dry Needling App?
No other provider has an App where you can complete your online theory on any mobile device, anywhere, at any time.
Our App gives you the freedom & flexibility to watch the practical technique videos and complete the online theory on your phone, tablet, desktop or laptop...on the train, waiting for an appointment or at work. 
What are the Benefits of the Dry Needling Video Training Site?
We understand that therapists need to be supported once theyt've completed their training. So, once you complete the practical course, we'll give you access to the Dry Needling Video Training site which has hundreds of Dry Needling video demonstrations plus:
Download the Dry Needling Patient Consent Form
Ask any dry needling questions & get answers from Dr Wayne
Receive 20% Discount on all your Dry Needling supplies
                                                                                                                  Click HERE to Enrol for $1 and start watching the technique videos today!
CPD Health Courses Mission Statement:
Our mission is to provide the SAFEST, highest quality, world class online theory & practical Dry Needling Training for health professionals around the world.
Our programs continously aim to meet the demands of busy practitioners who want to take advantage of the conveniece and flexibility of the latest technology in delivering continuing professional development courses. 
Our goal is that every practitioner who attends our practical courses feels they have gained expert knowledge that assists to help their patients and grow their businesses.
We regard every practitioner who has bought a product from us, as someone who has made an investment in themselves and their business.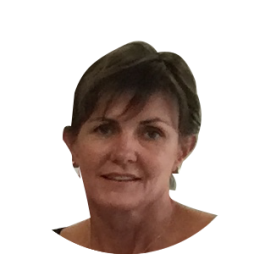 Excellence in presentation & preparation
Catherine (Physiotherapist)
Joining Australia's Safest Dry Needling course will be one of the best decisions you'll make as a manual therapist and for your patients. 
Patients will be asking you for Dry Needling because they feel the effectiveness of releasing muscle tension using an acupuncture needle.
                                                                                                       Click HERE to start watching the online technique videos today for just $1!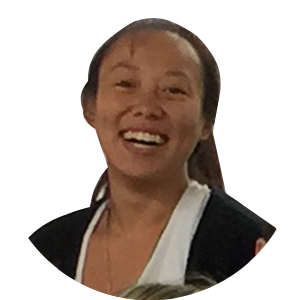 Excellent. Friendly, helpful lecturer.
Jialing T (Physiotherapist)
You'll have more skills to treat the same conditions that you treat now.
Trigger Point Dry Needling...
Will increase the types of conditions that you will be able to treat.
Will create new treatment opportunities and interventions that you never thought possible.
You'll retain more patients and you'll get more referrals for Dry Needling therapy instead of having to refer patients to other practitioners.
You'll grow in confidence as a practitioner by learning this new skill.
You'll save your thumbs by using an acupuncture needle instead of your hands to release trigger points.
To wrap it all up... Why should you join this Dry Needling Course to learn Trigger Point Dry Needling?
Over the past 10 years, more & more practitioners have wanted to learn Dry Needling Therapy because their patients are asking for it.
Such is the popularity of this great treatment technique that many clinics are now insisting on practitioners becoming Dry Needling Therapist before they join their clinics.
Trigger Point Dry Needling is the skill that will transform you as a practitioner, your clinic, your patient list & your patients problems.
Your patients will be fascinated, impressed & incredibly receptive when they realize & then appreciate why you wanted to learn this new skill.
Ultimately of course, the aim of learning any new skill is to help people, which is why we all do what we do. 
Sports teams are now asking for Dry Needling as a key skill to use on their players.
New grads become qualified in Dry Needling therapy to maximize their job opportunities.
Patients are now calling clinics and asking the question… Do you do Dry Needling?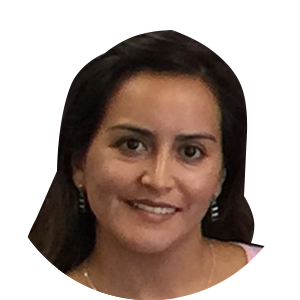 Very good experience. Course well organized, easy to learn.
Angelica (Physiotherapist)
The CPD HC Dry Needling Course has hundreds of recent 5 STAR Google Reviews including...
"Would highly recommend this course to any health professional." S. Crossland. Physio
"The best and safest dry needling course out there." "Fantastic course!! The presenters were helpful, friendly and supportive! I would definitely recommend this course for anyone wanting to learn dry needling!" D.Shipton Physio
"Great course, super informative and I'm stoked to have had the chance to learn from the best :)) T. Loxley Chiropractor
"Outstanding course, extremely well structured and delivered. The online videos are very professional and high quality. The combination of online and practical learning is the best I've come across. Thanks, CPD" R. Simms-Reeve Chiropractor student
"Such a great course for all levels of experience to learn safe and effective dry needling techniques. Easy to understand and has lots of opportunities for practice. Would highly recommend it to any manual therapist." L. Cryer Chiropractor
"The course was very professionally run. The online learning was comprehensive and evidence-based. The face-to-face component was structured well to build confidence. The teacher-to-student ratio was good, which means we had someone to ask whenever we needed to." K. Broome OT
"What a great course and professional set-up. An excellent, easy-to-use website with loads of content." M. McDougall Myo
"This Dry Needling Course is one of the most in-depth and easy-to-follow courses I have ever completed. The combination of videos, visual demonstrations by the great Anthony and Marty and online learning consisting of anatomy, needling techniques and journal articles really gave me a great foundation for needling.
Whilst doing the course I had bilateral calf pain which was resolved after having a peer needle on both my soleus and gastrocnemius. Would definitely recommend it!" G. Symonds Physio
"I loved the ease of watching the theory videos on my phone, using the CPD HC App. The videos were enjoyable to watch & easy to follow".
 "The presenters made us feel both at ease with the safety aspect but also confident in our own skills moving forward."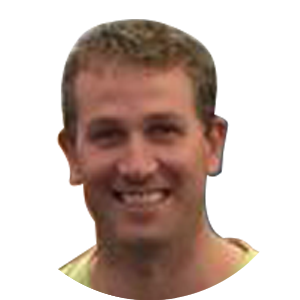 One of the best courses I have recently attended
Alisdair M (Osteopath)
                                                                                                          Click HERE to Enrol for $1 or call 0404 646 806 for more info.
Start your Dry Needling training for just $1 today!
How does it work? You're just a few easy steps away from securing your place for just $1...
Click Enrol and choose your practical course.
Pay only $1
After making your payment, your place will be secured on the practical course, and you'll get instant access to ALL your online theory and video training modules
Pay the balance 14 days before your practical course
All admin fees have been waived (normally $55)
It's as easy as that!
And don't forget...the SOONER you enrol, the MORE TIME you'll have to complete your theory modules.