Dry Needling Introductory Course
Australia's SAFEST Dry Needling Course
Safe - Confident - Effective - 5 STAR Google Reviews
"The best and safest dry needling course out there." 
"Would highly recommend this course to any health professional." Sam Crossland. Physio
"Fantastic course!! The presenters were helpful, friendly and supportive! I would definitely recommend this course for anyone wanting to learn dry needling!"
Daniel Shipton Physio
"Outstanding course, extremely well structured and delivered. The online videos are very professional and high quality . The combination of online and practical learning is the best I've come across. Thanks CPD" Rob Simms-Reeve Student Chiropractor
"This Dry Needling Course is one of the most in-depth and easy to follow courses I have ever completed. The combination of videos, visual demonstrations by the great Anthony and Marty and online learning consisting of anatomy, needling techniques and journal articles really gave me a great foundation into needling. Whilst doing the course I had bilateral calf pain which was resolved after having a peer needle both my soleus and gastrocnemius. Would definitely recommend!" 
George Symonds Student Physio
"Such a great course for all levels of experience to learn safe and effective dry needling technique. Easy to understand and lots of opportunity for practice. Would highly recommend to any manual therapist." Lucy Cryer Chiropractor
"The course was very professionally run. The online learning was comprehensive and evidence based. The face to face component was structured well to build confidence. The teacher to student ratio was good, which means we had someone to ask whenever we needed to." Kieran Broome OT
"Wayne, Terry and Kurt were fantastic during the delivery of the course. Made the learning environment engaging and provided helpful feedback the whole time. Don't hesitate to do your dry needling course with cpd hc." Jon G. Chiropractor
"What a great course and professional set up. An excellent, easy to use website with loads of content." Mel McDougall Myotherapist
"Great course, super informative and I'm stoked to have had the chance to learn from the best :)" Tyler Loxley Chiropractor
This is what practitioners are saying about our Dry Needling courses on Google Reviews!
                                                                                                                                             ------------------------------------------
And this is why are so many practitioners are choosing CPD Health Courses to learn Trigger Point Dry Needling over other course providers.
If you're a Physiotherapist, Chiropractor, Osteopath, General Practitioner, Myotherapist, Exercise Physiologist, Acupuncturist or Occupational Therapist, treating myofascial pain but you've never completed a Dry Needling course then the CPD Health Courses Dry Needling Introductory course is for you!
Joining Australia's Safest Dry Needling course will be one of the best decisions you'll make for your career as a therapist, your clinic and your patients' lives. 
This course will help you gain practical skill, confidence and theoretical knowledge to treat your patients SAFELY & effectively using Dry Needling therapy.
Did you know you can enrol and start your Dry Needling online training today for just $1?
Click HERE for more details. Click HERE to Enrol
After receiving your 1st payment, you'll be enrolled on the course & receive a Welcome email with 3 easy steps to start your online theory modules straight away. Then make weekly, fortnightly or monthly payments until practical course commencement. It's as easy as that :))
The sooner you enrol the more time you'll have to complete your theory modules.
There are 2 parts to our Dry Needling Introductory course: 8-hrs of online theory plus 12-hr practical course (Fri 5-8pm, Sat 8-6pm). 
Don't delay! Secure your place on the practical course - Click HERE to Enrol
You'll learn how to apply Dry Needling to myofascial trigger points found in 25 muscles most commonly seen in practice.
The CPD Health Courses DN Introductory course gives you the flexibility to start your online training when you want, at home or at work. You don't have to wait to start learning about Dry Needling.
All you need is a computer and an internet connection and you're ready to start your online theory modules. After completing the theory, you'll be ready to attend the practical course at one of our 7 locations around Australia. It's that easy.
Why are so many practitioners choosing CPD Health Courses to learn Trigger Point Dry Needling over other course providers?
Because "The presenters made us feel both at ease with the safety aspect but also confident in our own skills moving forwards.
The online component of the course was thorough, easy to follow and adequately prepared us for the day."
You'll learn how to SAFELY & confidently use Trigger Point Dry Needling to help your patients will change the way you treat your patients.
By completing Dry Needling training with CPD Health Courses you'll not only learn how to use Trigger Point Dry Needling but you'll be able to treat more conditions and have more options for treating the same conditions that you treat now. You'll have more tools in your toolbox.
It will increase the types of conditions that you will be able to treat.
It will create new treatment opportunities and interventions that you never thought possible.
You'll retain more patients and you'll get more referrals for Dry Needling therapy instead of having to refer patients to other practitioners.
You'll grow in confidence as a practitioner by learning this new skill.
You'll ALSO receive the very handy CPD Health Courses FREE Dry Video Training App which contains loads of great Dry Needling video clips to show & remind you of the important safety points, like needling directions, handling and referral patterns.
We know that you're going to love our Dry Needling Courses and you're going to learn a lot of great information.
But we also realise that you'll need some help remembering everything you've been taught. So we've created the Dry Needling Video Training App for you - it's your perfect companion after completing your Dry Needling course.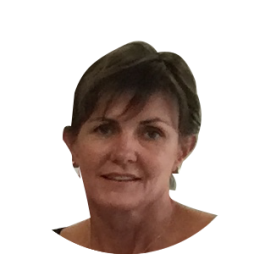 Excellence in presentation & preparation
Catherine (Physiotherapist)
So why should you learn Trigger Point Dry Needling now?
That's a great question. Over the last 10 years, more & more practitioners have wanted to learn Dry Needling Therapy and the number of Dry Needling Therapists is increasing every week.
Such is the popularity of this great treatment technique that many clinics are now insisting on practitioners becoming Dry Needling Therapist before they join their clinics.
Trigger Point Dry Needling is the skill that will transform you as a practitioner, your clinic, your patient list & your patient's lives.
Your patients will be fascinated, impressed & incredibly receptive when they realize & then appreciate why you wanted to learn this new skill. Ultimately of course, the aim of learning any new skill is to help people, which is why we all do what we do. 
Many practitioners join the DN Introductory course having already completed their initial training with another education provider because they want to refresh their knowledge or increase their confidence using Dry Needling.
Sports teams are now asking for Dry Needling as a key skill to use on their players.
Newly graduated practitioners are becoming qualified in Dry Needling therapy to maximize their job opportunities.
Patients are now calling clinics and asking the question… Do you do Dry Needling?
By delaying your Dry Needling training, you're missing out on potential revenue and life long patients who are looking for someone to help them. Every day you wait for the right time to start learning this new skill is another day lost in opportunity.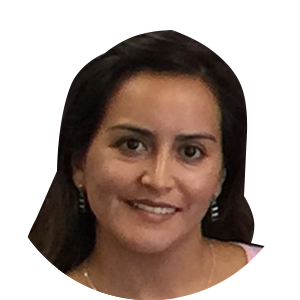 Very good experience. Course well organized, easy to learn.
Angelica (Physiotherapist)
Like many things I've learned in my professional life, my patients were the ones who first introduced me to Dry Needling.
I came to love Dry Needling after completing a Masters Degree in Acupuncture. Completing this Degree really helped me understand much more about the background to needling and the differences between these two very unique disciplines.
Above all, the real gift of completing a highly intensive post grad course in Acupuncture was the early start I made in honing in on my needling & handling skills. These skills complemented the manual dexterity skills I have developed over the past 31 years of treating patients.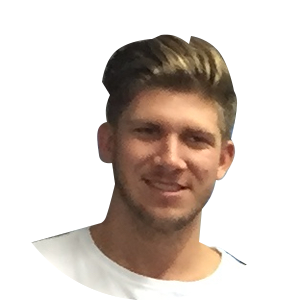 Very enjoyable & entertaining.
Cody (Physiotherapist)
What will you learn at our Dry Needling Introductory course?
Our Dry Needling Introductory course focuses on the treatment of myofascial trigger points in the most common muscles of the body. We'll teach you how to needle the following;
Biceps Brachii, Biceps Femoris, Brachioradialis, Deltoid, Extensor Carpi Radialis Brevis/Longus, Extensor Carpi Ulnaris, Extensor Digitorum, Gastrocnemius, Gluteus Maximus, Gluteus Medius, Gluteus Minimus, Gracilis, ITB, Multifidi, Palmaris Longus, Peroneus Brevis/Longus, Rectus Femoris, Sartorius, Semimembranosus, Semitendinosus, Soleus, Tibialis Anterior, Triceps Brachii, Upper Trapezius, Vastus Lateralis & Vastus Medialis.
Course Structure:
There are 2 parts to our Dry Needling Introductory course, the 8 hr online theory program and the 12 hr practical course (Fri 5-8pm, Sat 8-6pm). 
Dry Needling Introductory Practical Course: 12-hours
Having completed your online theory program, you're ready to attend the Dry Needling Introductory practical training at a location of your choice.  This is a purely practical course which covers needling techniques for muscles in the following regions:
Posterior Surface of the Forearm
Upper Arm
Upper Trapezius
Anterior Thigh
Medial & Lateral Thigh
Posterior Thigh
Antero-lateral Lower Leg
Posterior Lower Leg
Buttock
Low Back
Dry Needling Introductory Theory Course: 8-hours
Our comprehensive online program guides you through the following areas of study:
Module 1: Introduction & Benefits of Dry Needling
Module 2: The History & Background of Dry Needling
Module 3: The Neurophysiology of Dry Needling
Module 4: Myofascial Trigger Points
Module 5: Safety & Risk Management
Module 6: Needling Techniques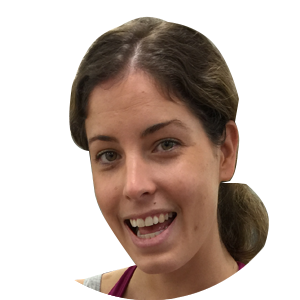 Very helpful and knowledgeable. I feel I have the confidence to go ahead and begin using dry needling for treatments.
Kaila (Physiotherapist)
The Extras
Once you've successfully complete the Dry Needling Introductory Course you'll receive:
A Certificate of Completion 
An Acuneeds Australia Discount Voucher for your first purchase of needles
And There's More 
So don't delay. Join a CPD Health Courses Dry Needling Course today and become qualified as a Dry Needling Therapist.
Click HERE to Enrol today!
Start your Dry Needling training for just $1 today!
How does it work? You're just a few easy steps away from securing your place for just $1...
Click Enrol and choose your practical course.
Pay only $1
After making your payment, your place will be secured on the practical course, and you'll get instant access to ALL your online theory and video training modules
Pay the balance 14 days before your practical course
All admin fees have been waived (normally $55)
It's as easy as that!
And don't forget...the SOONER you enrol, the MORE TIME you'll have to complete your theory modules.